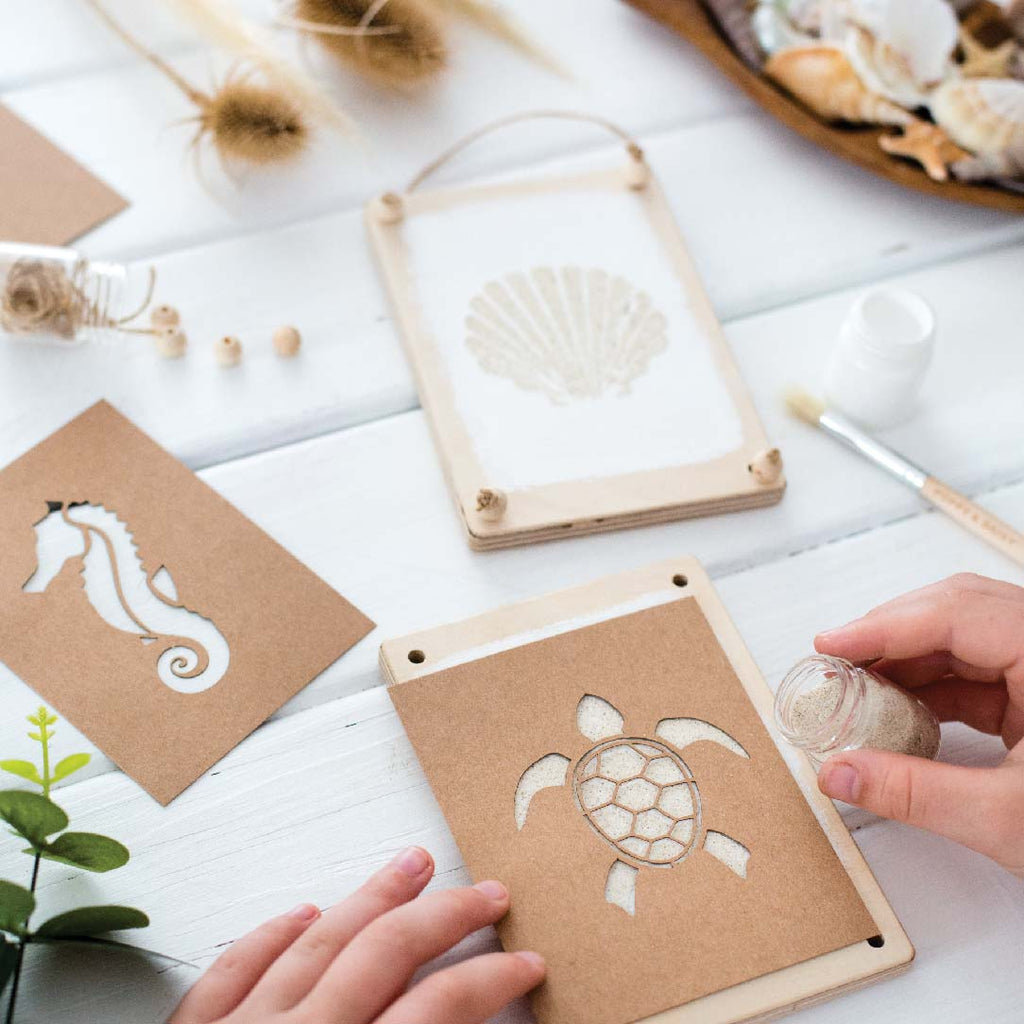 Sand Stencil Kit
Sand Stencil Kit
$38.00
or make 4 interest-free payments of $9.50 AUD fortnightly with
More info
Let's Create SAND STENCILS!
Turn sand into your own unique artwork with this beautiful wooden sand stencil kit.
Each kit contains wooden stencil boards offering three cute outlines to choose from… sea horse, turtle and beach shell!
Simply select your shape, lightly cover with paint and sprinkle your sand on top. After a few minutes, lift up your stencil to discover your gorgeous design!
Get inspired and let's create!
Wooden boards x 2
Card stencils x 3
Glass jar of sand
Glass jar of white paint
Natural wooden beads x 8
Wooden paintbrush
Twine