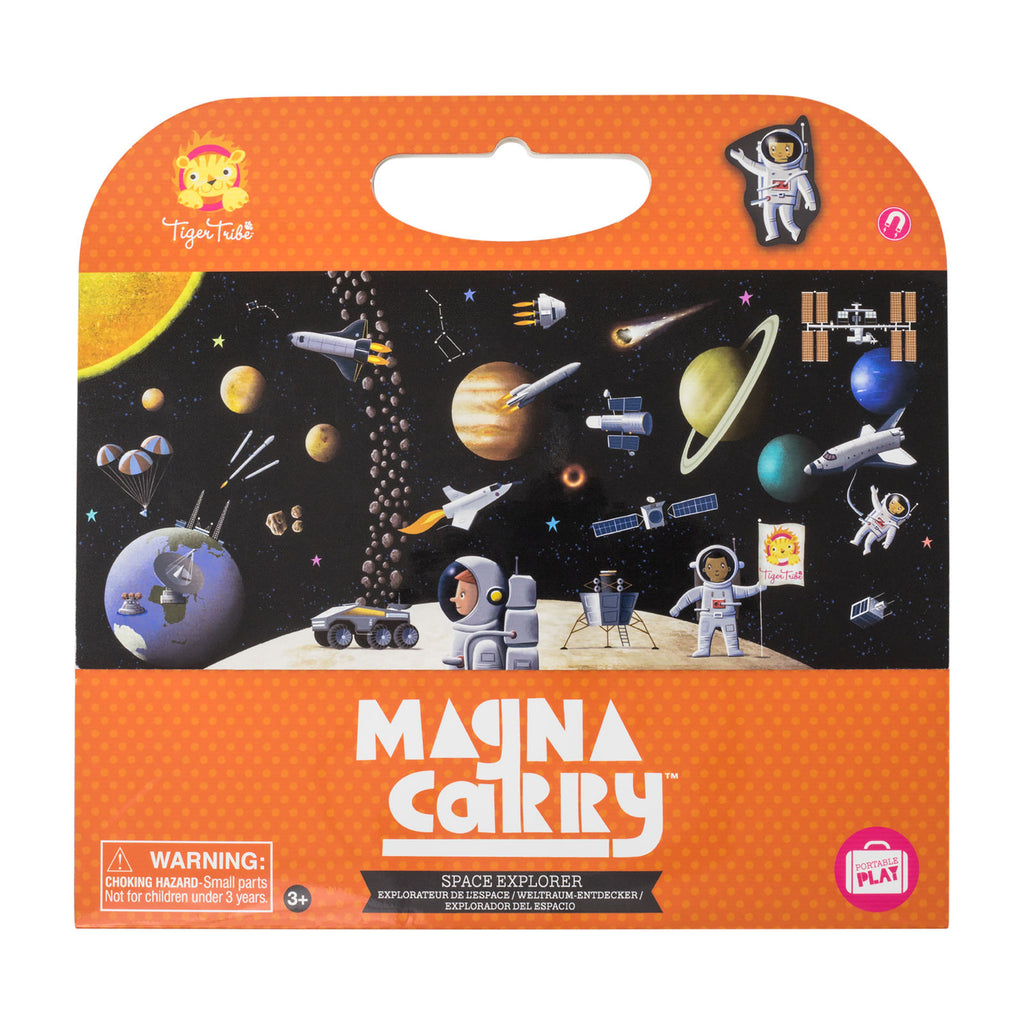 Tiger Tribe | Magna Carry - Space Explorer
Tiger Tribe | Magna Carry - Space Explorer
$21.00
or make 4 interest-free payments of $5.25 AUD fortnightly with
More info
Blast your little astronaut out into the solar system with a fantastically illustrated fold out, magnetic play scene. Fly rockets and shuttles of all shapes and sizes, plant your flag on the moon or go on a zero gravity space walk.
Magna Carry allows kids to create a new scene every time they play. Then when finished, pack up is super fun with the 'match the magnet pieces' puzzle on the case!
Magna Carry is super portable, easy to carry and perfect for cafe play and travel.
•2 sheets of press out magnets