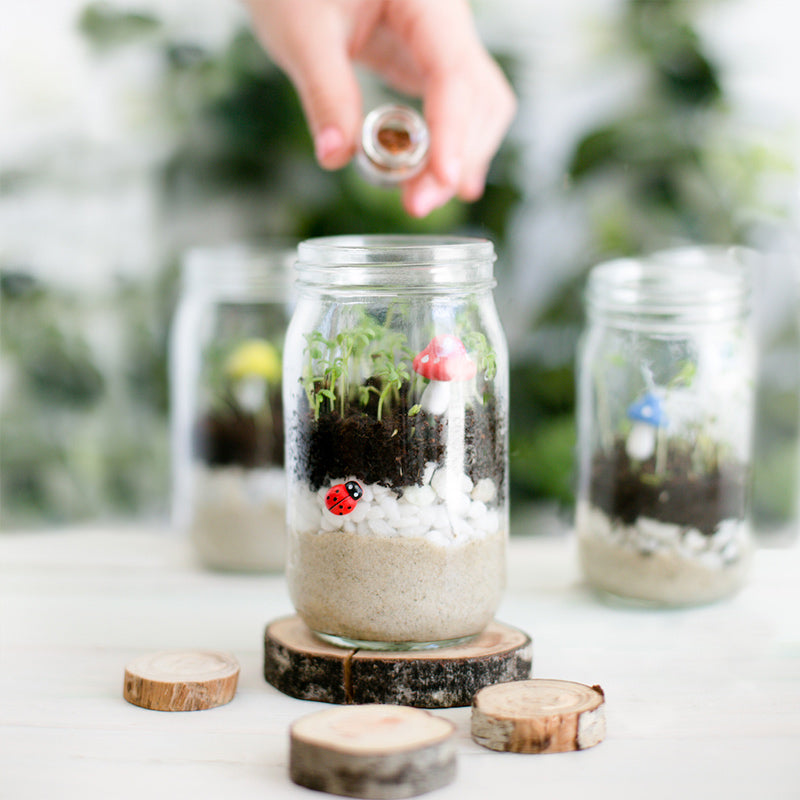 Mini Garden Kit
Mini Garden Kit
$34.00
or make 4 interest-free payments of $8.50 AUD fortnightly with
More info
Let's Create a MINI GARDEN!
Experience the magic of creating your own mini garden! Plant your seeds and watch your garden come to life before your eyes. Be sure to look after your garden and water it daily with your little dropper.
Get inspired and let's create!
KIT INFO
Includes plenty of cress seeds to repeat & make over & over
30 mins to create & plant
2 days seeds will start to grow
7 days cress will have grown
Using eco-conscious products, children can create items that relate to nature and the world around them.
IN THE KIT
Glass mason jar
Mini white pebbles
Washed sand
Soil pellet
Wooden fork
Glass dropper
Wooden toadstool
Wooden ladybug
Paper cup
Glass jar of cress seeds
Proudly handmade in Australia using environmentally sustainable materials and packaging.
*Please note, the peat pellet in the kit cannot be shipped into South Australia or Tasmania. Please contact me directly if you would like to order the kit without the pellet*